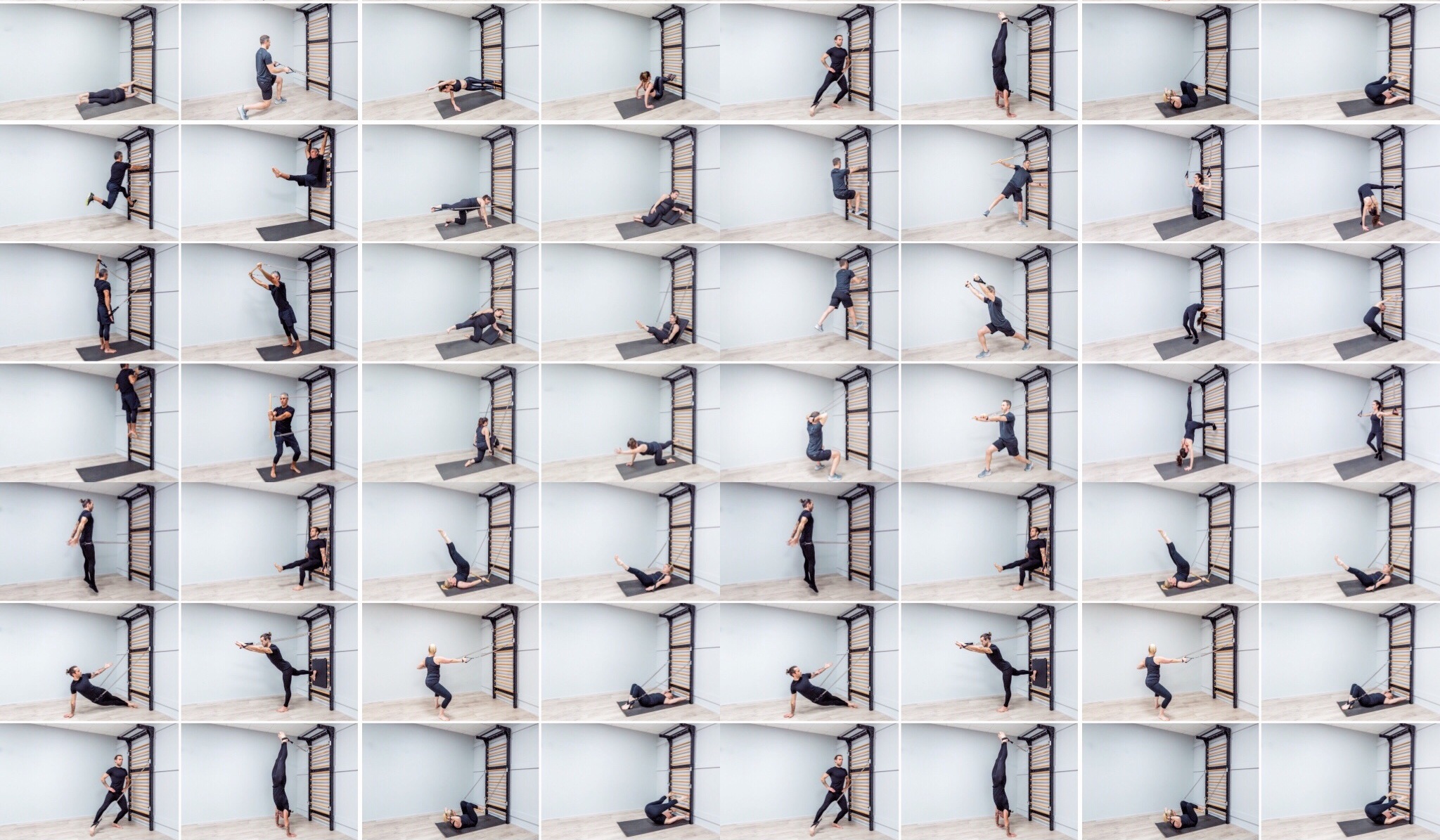 FUSE LADDER
TEACHER TRAINING
In addition to our online training studio, we also offer IN-DEPTH + IN-PERSON training sessions at your studio or at our headquarters in Washington, DC!
If you're using your Fuse Ladder for group classes or private instruction, in-person training is a great way to learn how you can use your ladder as a Pilates wall tower, accessory for mat work, Swedish bars (stall bars), Ped-o-Pull, weight machine, and much more.
We've designed an intimate 2-day training to cover a vast number of exercises, including moves for upper body, lower body, core, and glutes, as well as balance, strength, and flexibility. Your training also includes a detailed manual with more than 160 exercises and 500 more variations of those exercises!
This training is designed to not only teach you a huge range of exercises hands-on, you'll also learn our methodology for unlocking unlimited potential using variations, modifications, and next-level challenges across the range of the ladder's capabilities.
Click below to view our current USA Training Schedule and register for a session!
BRING LADDER TRAINING TO YOUR STUDIO
Purchase 5 or more ladders and we'll bring the training to you!
The studio owner's training is complimentary, you simply pay travel expenses to your location.
STUDIO FRIEND TEACHER TRAINING DISCOUNT
Add instructors for just $300 (nearly 40% off!)
SKYPE TRAINING WITH MARISKA BRELAND
You can schedule an online private session with Fuse Ladder creator Mariska Breland. She'll take you through the Fuse Ladder's applications for physical therapy, teach you a class using her group class format, or work with you to design a session based on your interest.